If betting on SEO techniques is a necessity, how to do it the right way?
There we have a common problem for those who include among their marketing actions generating organic traffic through Google and other search engines.
When you optimize your website's home , your blog posts and other pages, it opens the door to your business on the web.
In other words, it allows it to be found on the internet, based on searches carried out by users.
It is not magic, although the effectiveness sometimes even suggests it.
As he uses keywords related to his product or service in his search, the search engine indicates his article or page as a result suggestion.
Obviously, for it to be one of the first among these suggestions, it depends on a strategy that includes great SEO techniques.
And believe me: it does little or nothing to have an optimization job if you don't aim at the first page of search engine results.
In addition, the challenge increases as it requires constant monitoring and updating.
After all, eventual changes to Google's algorithms may require further adjustments to maintain or improve its position.
As it is easy to see, doing SEO takes work.
But it is not the time to give up.
To make your project closer to success, we have prepared this article on the best SEO techniques.
From now on, you will have all the information you need to be on top of Google and to be found on the web.
And the best: before your competition gets there.
Good reading!
What is SEO?
SEO is the acronym for Search Engine Optimization , an English expression freely translated as search engine optimization.
It is a set of techniques applied to a website, with the objective of better positioning it as a suggestion of results from Google, or another search engine.
In practice, this means setting up your website and content to appear in the first results of an online search.
SEO starts from the logic that the public goes to the company , and not the other way around, as it happens in most marketing actions.
This happens precisely from searches performed on Google, always considering the use of terms related to your brand , products and services.
These terms are what we call keywords.
They correspond to the exact search made by users.
With SEO techniques, you work those same terms on your pages.
As a consequence, the search engine makes a combination of the content you offer and the user's search, then ranking your page among the suggested results for that specific search.
What will determine your position among such suggestions is precisely your SEO work.
It may not be easy to get to the top of Google, especially for highly competitive terms.
But it is certainly a valid strategy.
After all, it offers the chance to be found on the web organically, without paying for it.
In other words, it does not require expenses with paid media, such as sponsored links, to occupy such a prominent position.
That's why it's no surprise that 68.5% of companies plan to invest more in SEO during this year, according to SEO Trends .
Are you among them?
So, you just need to build your strategy with the best SEO techniques.
12 SEO techniques to optimize your website
The time has come to check which SEO techniques are indispensable to optimize your website.
If you still don't adopt one, or don't do it with total dedication, make the necessary adjustments to the strategy and qualify your results.
1. Keyword research
The first step before creating content is to choose the keyword you want to rank on Google, or another search engine.
To do this, you need to conduct keyword research.
You have the option of using a free tool from Google itself: Keyword Planner .
There, you can search for keyword and ad group suggestions just by typing the top keywords you want to target.
Then, based on the terms that other users use to search, the tool provides a list of suggestions for use.
Another method to find what people are looking for is to type your main keywords into Google and check the suggestions based on the most popular searches.
In addition, you can still scroll to the bottom of the Google results page and see a few more search-related queries.
Finally, the important thing is to choose one or two main keywords so as not to over-saturate or over-specify the content.
2. Quality content
Whoever adopts digital marketing strategies , certainly realized that content serves as a bargaining chip in this environment, right?
So, regardless of your niche, after choosing the main keywords to work with, you should create highly relevant and useful content for readers based on them.
To write a quality article on a specific topic, do your research and check other texts that are already well ranked on Google for these keywords.
The important thing is that your article is original, easy to read, meets the user's demand, answer your questions and add value to it.
No copying the content of other existing publications.
Even because search engines tend to penalize the practice of duplicate content.
Not to mention that, even if there is no penalty, there is no way to position well on Google an article that presents more of the same.
So be sure to also invest in lists, tables, graphs and question and answer formats.
Search engines value these elements, because they facilitate the extraction of relevant content.
3. Friendly URL
One thing is for sure: the URL of your website pages needs to be user friendly.
That is, it must clearly explain to its visitors what content they are about to see.
This is because search engines favor URLs that facilitate this understanding.
Did you notice the difference?
In this second moment, the categorization of the URL served to inform the readers where they are on the website (blog) and what is the theme of the article it offers.
No symbols, numbers or any unfriendly construction.
4. Page title
We agree that the title of your page is one of the main ways to get the user's attention, don't you agree?
It is the first step, both for the search engine and for the reader, to determine the relevance of your content.
Therefore, it is essential to insert some important keyword in it for your business.
It is worth remembering that there is a recommendation for the length of your title: the ideal is to keep it with less than 60 characters.
So be sure to include your keyword strategically within that amount.
But the title of the post is longer, what now?
Here's a tip!
When you have a long title, the best thing to do is to place the keyword right at the beginning.
This prevents the term worked on the page from being cut in the SERP .
If this happens, it will end up affecting the relevance of your post.
Would you like it to be even clearer?
See as an example this same article you are reading now.
Note his title.
Did you see how it exceeded 60 characters?
It could be a problem if the main keyword (SEO techniques) was not positioned closer to its beginning.
So, take the same care in each of your publications.
5. Meta tag description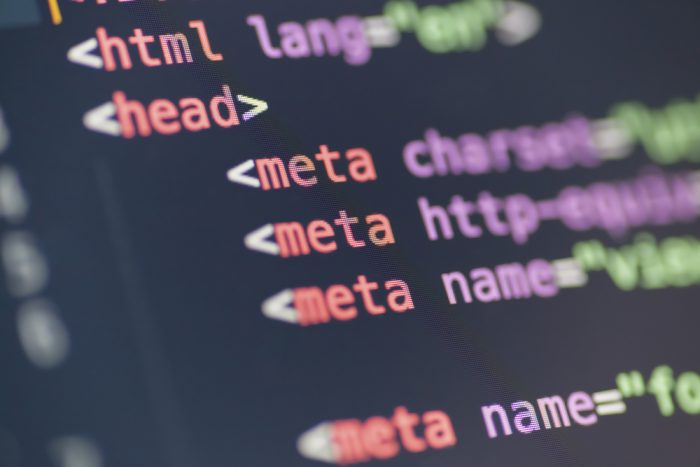 As with the title, there is a recommendation for your meta description: that it does not exceed 160 characters.
Remembering that this is the text that appears as a description on Google, just below the title also displayed as a result of a search on the search engine.
For it to be a good meta description, it is necessary that, within those 160 characters, you provide the information in the most clear and useful way possible.
After all, it serves as a summary, giving the user reasons to click and check what they will "win" if they read the article.
6. Page structure: h1, h2, h3…
Imagine reading a newspaper that has no headlines.
You would have to read half the article before you know what he's talking about, wouldn't you?
Adding headlines and subtitles is like adding headlines to a newspaper.
It gives context to your content before a user dives into it.
It also helps to organize and prioritize all information.
Google has noticed the tendency for website builders to typically use title tags more for styling purposes and, as a result, now considers how you format and place your information in this hierarchy, organizing your content from the most important to the least important.
Generally, you can choose title tags from h1 to h6, being recommended to use at least until h3 in your publications.
A common practice is to work on the keyword you are trying to rank right in the h1 header, as it refers to the title of the post.
In the other tags (h2 and h3, for example) you can also work with variations of this keyword to improve the chances of ranking.
Remembering that the appropriate markup of important information, such as date of publication, author and category, will also help to position your site well in search results.
7. Use a sitemap
A sitemap, as the name suggests, works as a kind of map of your site, containing links to all pages.
In other words, it helps Google easily crawl your pages and index your content.
If your website is hosted by WordPress, you can generate a website sitemap using a plugin. Among the most popular are the Sitemap XML and Google News Feed and Google Sitemaps XML .
If you are using a custom CMS, you can use an XML sitemap generator to create your map and then upload it to your site.
8. Image name and alt attribute
Many people forget to include the name of the images or the alt attribute when uploading photos and illustrations to their content.
However, among SEO techniques, the ideal is not to leave this concern aside.
After all, Google still can't "see" your images, but it can "read" your alternate text.
By properly describing your alt text, you are explaining to the searcher what the subject of that image is.
In addition, it increases the chances of the content being ranked in the search results for the words it contains.
The important thing is to try to explain the concept of the image, as if you were describing it to a blind person, for example.
9. Internal link to other pages on the site
This technique refers to inserting a link on a page that points to another page on the same site.
Therefore, if you have previously written about a certain topic mentioned in your post, the ideal is to link that other content on that same page.
This is important because it helps to strengthen these keywords internally and allows visitors to browse the site more thoroughly.
The important thing is that these other links are relevant to that reading and that you use anchor text (the clickable words on any link) clear and objective.
This can help to reduce your bounce rates, which is when the user abandons reading without taking any action on the publication.
10. Implement the SSL / HTTPs security certificate
As we know, Google is always updating its search engine and prioritizing those pages that can adapt quickly to these new changes.
In 2014, the giant started to prioritize in organic results the sites that enabled the SSL / HTTPs security certificate.
There are already several companies that can make this migration safely and without decreasing the organic performance of your website.
There are even free options, like Let's Encrypt and CloudFlare .
11. Optimize for Mobile First
In 2015, Google updated its algorithm to prioritize sites that perform best on mobile devices.
So if your site doesn't yet have a formatting compatible with these devices in 2018, you may be missing out on ranking results.
In this context, your website can not only, but must have a responsive design.
With a responsive design, it detects the device used to view your website and its orientation on the screen, adjusting the layout according to that specific device.
If your site is already responsive, start considering how your elements are displayed on these devices.
Try using your site on different types of devices to see how your users experience.
To do so, use smartphones and tablets with different screen sizes.
Then, make changes that optimize that experience across all devices.
12. Google AMP (Accelerated Mobile Pages)
Having noticed the growing number of users that access the internet through mobile devices, Google launched the AMP project, which in free translation would be something like "pages accelerated for mobile".
Essentially, the goal is to optimize the structure of the page, creating an alternative version of it, without scripts or elements that delay loading.
Thus, decrease the loading time on these devices.
Obviously, Google has increasingly prioritized the pages that have this optimization.
Just do a search with your smartphone and you will notice that most of the first results have "AMP" in their description.
Bonus tip: avoid having 404 errors on your site
The 404 error indicates a broken link.
There may be an error in the URL or the content is no longer available at that address.
Whatever the reason, it is bad for ranking purposes on Google.
What happens is that 404 errors negatively influence the user experience, which, as a consequence, ends up affecting their SEO performance.
There are several WordPress plugins that can help you detect 404 pages on your website, such as Permalink Finder .
If you are not using WordPress, you can install the Google Chrome extension called Check My Links and use it to look for broken links on your site.
In addition, 404 pages need not be just frustration.
You can use this space to creatively interact with your audience, as in the example below.
Start capturing leads today with Pro SEO Expert
Good SEO techniques will drive many visitors to your website.
But what are you going to do from there?
If you don't use that traffic to capture leads yet , you're missing an opportunity.
As you chat with the user in articles, don't miss the chance to get your contact and then promote more targeted approaches.
It can be an invitation to subscribe to a newsletter , receive news by email , download an e-book or sign up for a free course.
For all types of actions, looking at the landing page greatly increases the chance of confirming the conversions you want so much.
At that time, Pro SEO Expert is the ideal tool.
Here are the three basic steps to create your own:
Choose your model : discover high conversion options proven by tests.
Customize the page : edit the texts , colors and images , in addition to hiding elements that add little.
Publish : finally, just publish on your own domain, without additional hosting costs.
Conclusion
In this article, we talk about essential SEO techniques for your marketing strategy .
For those who want to generate organic traffic, attract visitors and, from there, start a relationship with them, the sustainable path points to SEO.
As you may have noticed, it can seem quite challenging at first.
But it is necessary to persist and improve your pages.
By following the good SEO practices we mentioned, you increase the chances of your content being ranked on the first page of Google.
In fact, it is worth remembering: that should be the goal.
As rare are those who move to the second page, the closer your content is to the top, the better.
And for that, quality content, focus on the user experience and adjustments to the development of the page provide a shortcut to victory.