Looking for the Best SEO Tips in 2020? A lot has changed in the SEO field (search engine optimization) in recent years. From keyword stuffing to scoring on a single keyword per page, we've gone to truly helpful, well-written and interesting content.
An excellent development, as far as I'm concerned. And any serious copywriter will agree.
Nevertheless, SEO (the collection of techniques that focuses on making your website findable in the search engines) is still very much alive. There are always new SEO trends to respond to and new SEO techniques to discover.
Do you want to improve the SEO of your website this year? Then all you need is this complete guide with the 18 most important tips .
And of course some time to implement the tips in your website.
SEO in 2020
I describe the most important SEO fundamentals in this article, which is an adaptation of an article I posted in 2019 that I have completely revised and updated for this year.
If you want to rank high in the search engines in 2020 too, these are the ultimate SEO tips to keep in mind.
1. Create content that shows something new or that goes in depth
It is not for nothing that it is (still) number one. The single most important SEO tip I can give you is that your content should simply be of exceptional quality . So invest more time in research and look for more examples and current events.
Where do you start? Use the pages that currently score highest in Google (read: are on page one) for your intended search term to make your web texts  and blog articles even better and more extensive based on that.
Example of this SEO tip
With my own website, I have been scoring high on the search term 'passive income' for some time now. That's because I've written an extensive article in which I give 21 concrete ideas that you can use to get started with building passive income . I don't want to sell anything on that page, as many competitors do for this search term.
I am simply providing clear and honest information on the subject here (partly from my own experience) and I have made sure that my list is comprehensive and clear.
I have not created any external links to this page (but internal links). I show something new and I go into depth.
When I get new information or discover something new, I supplement this page with new insights. In this way he continues to expand and remains current.
Almost purely on content, Google rewards me with a top position in the search engine. Of course the authority of my domain name does play a role.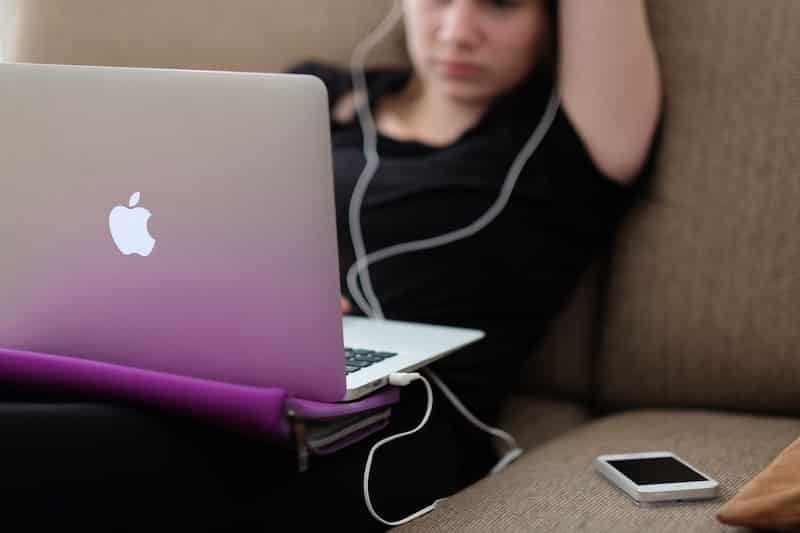 2. Build a brand of your website
If you've been studying SEO for a while, you've probably seen the acronym EAT from Google's Quality Rater Guidelines.
Another buzzword that all SEO specialists chase after? Yes, but there is something much bigger behind this, which has long been known in the offline world: you have to invest in building a strong brand.
Don't worry: if you take your brand seriously (and of course you do), you've always taken into account EAT: Expertise, Authoritativeness, Trustworthiness . Or in plain Dutch: expertise, authority, reliability.
But it is verse 2 to let Google also know …

These concepts from the EAT principle are each important for their own reason. Let's take a closer look at it.
Expertise
In other words: expertise . Of course you (with your website) must be a specialist in your field. As an expert you are knowledgeable. You have to show that, for example by means of blogs, a podcast or videos.
Demonstrating your expertise starts with thorough keyword research . In your content you have to meet the visitor's demand. You answer them in the best possible way.
You must show on your website that you understand the subject of your field. You can do this by describing in a readable and understandable way what your customers' problem is and how they can solve it with the help of your products or services.
As the creator of the content on your website, you must be demonstrably an expert in your field.
Authoritativeness
Your website must be authoritative , possess authority. This goes further than just expertise. Every specialist is an expert, but not all experts have authority.
For example, the most authoritative brands have many links from reliable sources (such as universities, government websites, news organization websites). Getting links from these sources is not easy and Google knows it too.
Better to have one link from a highly authoritative source than 1,000 links from domains with little authority.
In addition to some of these authority links, you should also have regular "mentions" or mentions . As the ANWB (or Google, for my part) is also regularly mentioned without a link on websites. Just like I do here.
Google reads all these entries and knows for tens, hundreds or thousands of entries, even without a link, that an authoritative party is being referred to.
It is a strong signal when people start googling your company name or website. That means you have built brand equity!
Trustworthiness
So you have to offer expertise, have authority and you have to be thrustworty . Reliable . Too much negativity around your brand on social media or the internet has repercussions on your reliability score in the eyes of Google.
What can you do to demonstrate reliability? Here are a few points in a row:
First of all open and transparent communication: clearly state the contact details on the website, including a physical address.
Easily accessible terms and conditions and a privacy policy.
A secure domain name (with https or the lock in the address bar).
For web shops: a clear return policy.
Include all relevant (safety) information with products.
Links to reliable external sources (for example in your blog articles).
Mention of authors and their field on your blog (this is especially important for YMYL topics, see below).
The ability to leave reviews and include reviews or recommendations on your website.
Work on (bad) reviews by responding to them.
In particular, if your website and brand are related to happiness, health, finance and legal matters, you should take the above points into account.
Google calls this type of website Your Money or Your Life (YMYL) websites. And since the search giant doesn't like to refer you to bad information or fake news , you better do everything you can to demonstrate your expertise, authority and reliability.
As for the rest, you should realize that much of the EAT evaluation of your website happens OUTSIDE your website. And that you are therefore dependent on others how your brand is perceived.
Pro Tip: Also study the Google Quality Rater Guidelines (a 168-page PDF!), Which use specially appointed people on behalf of Google to manually assess the expertise, authoritative and reliability of your website.
Example of this SEO tip
Do you have a website with – just to name a few – tips on copywriting and SEO? Then you should make this a real brand to make it stand out from all those other sites.
It starts with the fact that you have to be a copywriter yourself ( expertise ) and that 'proof' must be available in various places on the internet.
In addition, as a brand in the field of copywriting you should have various references from other sources ( authority ). Not only links, but also mentioning your name can contribute to gaining more value as a brand.
That's why speaking at conferences or seminars or publishing a book can give such a boost to your authority and expertise.
It is also useful to include testimonials and reviews on your website and to ensure that people can easily leave reviews via Google or a review platform ( reliability ).
Pro Tip: Does your brand (and website) fall into the YMYL category? Then it is even more important to be an expert. Incorrect information or bad advice can cost you the proverbial headline here! If you are not an expert yourself, have your texts written or checked by a certified expert.
3. Take advantage of the power of social media
Have you created a great piece of content? Something you are really proud of? Congratulations, now make sure you properly promote it through social media.

Although shares and links are not a direct ranking factor in Google, there are many signs that they do influence the ranking.
And even if this were not true, good use of social media will still generate extra visitors (and thus potentially more turnover).
Here are a few tips so that you can use social media in a smart way:
Create valuable content that deserves to be shared.
Add clear share buttons to your articles.
Share your content yourself through the right channel and ask for comments .
Ask people to share your articles if they find them useful.
Tag or mention people you quote in your articles so that they too can share it with their followers.
Example of this SEO tip
Some time ago I posted an article that I previously posted on this blog as an article on LinkedIn. By posting it in its entirety, I took advantage of LinkedIn's algorithm (which prefers to promote complete articles over links to external websites).
A lot of people saw it, and started to like and comment, so even more people saw it. Of course you must also have written an interesting and recognizable article, but without the active use of social media, few people see it.
4. Harness the power of images
'Images' is prominently listed in the search engine. Images have been an important part of search results since time immemorial. In some cases people even just search for images when they need something.
And that is why it is so important to optimize your photos and other image materials.
While Google is getting better at recognizing what's depicted in photos , you can lend a hand. Provide the correct keywords in the name with which you save your images and in the alt texts .
'Alt' here stands for alternative. Especially in the early days of the Internet, these texts were essential because they showed what was in the images before they were loaded.
But alt texts are still used by, for example, the visually impaired or when images are blocked. And they are also read by Google to deduce what can be seen in the image.
In addition to these SEO tips for images that you probably already knew, according to Google itself , the following is also important from 2020 :
The authority of the website is a factor in displaying relevant images.
Google gives priority to pages and articles that have recently been updated.
Images that are centrally and in the top part of the content have a higher priority.
High-quality images that are at least 1,200 pixels wide are given higher priority.
Example of this SEO tip
Make it easy for Google and always add a clear file name, a description and an alternative text (alt text) to your images.
But also make sure to add an original, good-quality image to your page as visual content, whatever it is about.
Keep in mind that Google can read texts in your images and recognize subjects in the image.
5. Voice search and featured snippets
Google really wants to give a short and clear answer to a question from a user. Therefore, we see more and more so-called "abstracts", formerly known as " featured snippets '.
Now that users are slowly discovering the convenience of voice search , it is more important than ever to provide short and accurate answers to questions that potential customers may have.
Google often draws from the same sources that were allowed to provide the featured fragments.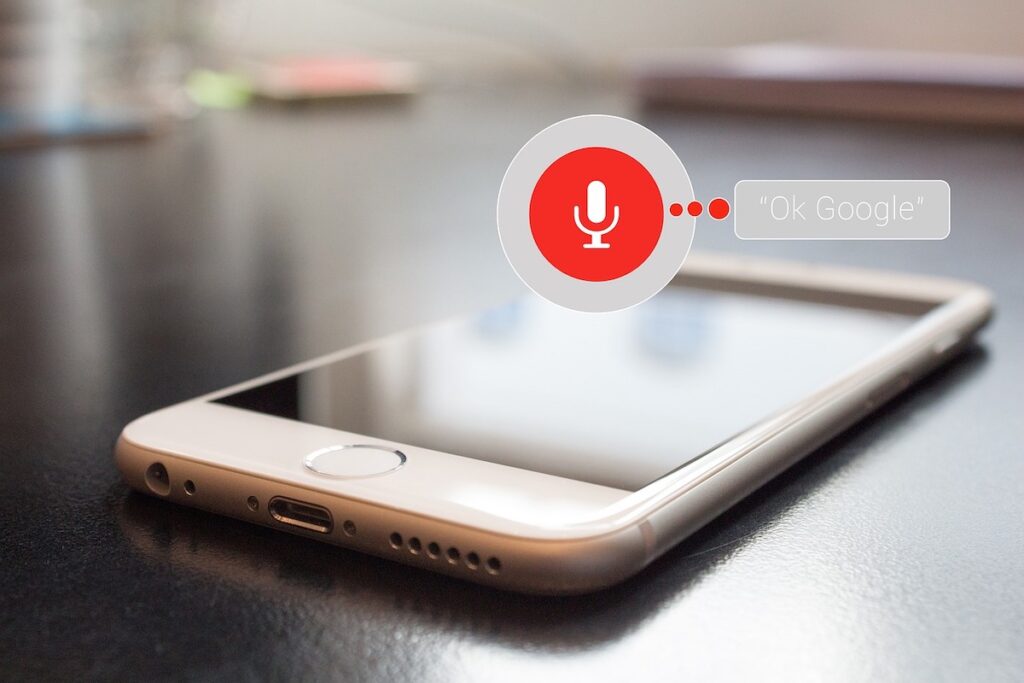 Again, Google prefers information from websites that radiate expertise, authority and trust.
Make it easy for Google by including a paragraph with a clear definition in about 40 to 60 words (research by SEMrush showed that the majority of snippets are this length). Exactly, a bit of bait for the search engine.
The FAQ structure (a short question and a short answer) also offers smart starting points to make your article, page or website appear high in the search results and to make the result stand out.
Example of this SEO tip
You help Google choose the right fragments by maintaining a good structure with subheadings (H2, H3) and by adding readable tables in your content.
6. Provide nice URLs
You still come across websites that contain ugly URLs or internet addresses. URLs with codes, question marks and other difficult to fathom information incorporated. I am mainly referring to the so-called slug : the part of the url that comes after the domain name.
URLs that are difficult to read cannot always be avoided, but often they can. If possible, provide short and simple URLs that people can type over in a manner of speaking. Strip the url of all unnecessary words and only mention the keyword including 1 or 2 other words.
Example of this SEO tip
Beautiful, easy to read and shareable URLs. I also use them on doyoucopy.nl (although they can often be a bit shorter, which is better according to SEO specialist Brian Dean). An example:
Pay special attention to the title
In addition to urls, you should also provide pleasant titles, also known as SEO titles, page titles or ' meta titles '. The title is the largest and most prominent part of your website listing on the search results page. (This is slightly different from the headline of your article or page.)
In fact, a good title is one of the most important SEO tips I want to give you. A title with the right keywords does not only attract search engines. A well-written title also seduces people.
And that is desperately needed at a time when Google increasingly provides the answer directly in the search engine (see the recommended excerpts above).
Your website page should be so enticing that people have to click through it.
A title must therefore stand out from all those other titles on the Google search results page.
These are the best tips for writing better SEO titles:
Include your primary keyword in the url, preferably somewhere in the front, for 45% more clicks ( Backlinko research ).
Use dates ('the most important SEO tips of 2020') to keep your titles looking current.
You can also use numbers to make them stand out more ("the 13 best tips").
And you can use Magic Words that are a back door to the human brain. Well-known magic words are: Free, New and Discover.
A step-by-step plan , manual or guide are also attractive to people who are looking for an easy to follow solution to a specific problem.
Make sure your title intrigues , makes you curious .
Don't be afraid to put emotion into your titles.
Finally, a final tip for a better SEO title : make it a smooth-running sentence instead of a string of keywords.
Example of this SEO tip
You can use numbers, a year, magic words, symbols or other tricks to really make your title stand out. I use them for both my clients and my own websites. Just look at this example where I made the title extra striking:
8. Seduce your visitors with the meta description
In addition to the title, you also have the description of your page (the so-called ' meta description ') at your disposal to seduce. 
The meta description is the first piece of 'content' of your website that people see when presented with the search results page. Not taking advantage of this is a missed opportunity.
In your meta description you have a little more space to attract visitors to your page. Here too you can use Magic Words . Don't forget to mention the keywords again in the meta description and include a call-to-action or promise.
Together, the title and description of your page are the best SEO writing tips . If there is one thing that has a big impact on your SEO, it is these two.
For the simple reason that they make your potential customers click on your result in the search engine. Of course, you must then ensure that the promise you make on the page is also fulfilled.

Otherwise, those visitors will immediately click back into their browser and that is a bad signal.
Example of this SEO tip
Just look at what I have done at another website that I manage. Say for yourself, this meta description is almost impossible to resist, right? You can copy the striking green check marks (and loads of other emoji) from Emojipedia .
Pro tip: little effort, great fun. Write attractive meta descriptions for each page and you will definitely get a higher click-through rate.
9. Remove anything that slows down your page and you don't necessarily need
Do you remember? How did we sometimes have to wait longer than a minute for a website to be fully loaded in the time of dialing in to your internet connection? Fortunately, those days are far behind us!
Now it's all about speed. If your website is not fast enough, a competitor is quickly found. It makes sense that Google has included the speed of your website in the list of ranking factors.
Many bells and whistles can slow down your website considerably. So think carefully about what you need and what you don't. Furthermore, you can speed up your website by optimizing your images and by using a CDN .
A first step towards a faster website can also be that you switch from budget hosting to a good hosting provider.
Useful tools to check if your website is fast enough include Google PageSpeed ​​Insights , WebPageTest.org and Pingdom Tools .
Example of this SEO tip
I kept the layout of this blog as simple as possible to make sure it doesn't slow down too much. For that reason, I also removed Disqus as a reaction platform some time ago. Now the regular WordPress comment field is back below the articles.
By the way, my website could be a bit faster with an even more speedy WordPress theme. For now, I have increased the speed through mobile devices by also offering an AMP version .
10. Make your website look perfect on a mobile phone
Where until recently the starting point of a website was the desktop version from which the mobile version was derived, nowadays it is the other way around. The strategy that is based entirely on the mobile user is called 'Mobile First' .
There are still significant differences from site to site in mobile use. B2B sites (which include doyoucopy.nl) have more desktop traffic than B2C websites.
In general, you can say that about 60 to 70% of all visitors come via a mobile device. That means that your website just has to work nicely on a smartphone or tablet.
The buttons must be large enough and you must be able to read all text clearly. In addition, it is important that images and videos are shown properly. Be honest with yourself: is the mobile version a stripped-down version of the desktop website? Or is it a variant that stands firmly on its own?
Example of this SEO tip
The Dutch Railways used to have a mobile website: m.ns.nl. Do you remember? This was a stripped-down version of the desktop website. But the vast majority of people use the NS site on their mobile. Because they want to check (on the way) when their train leaves.
The NS website today looks perfect for mobile. The buttons are clear and everything works as it should (now that the trains are running on time again ).
11. Link to other websites with relevant content
Unfortunately, this SEO tip is all too often overlooked. But it is recommended by all authoritative SEO specialists. By regularly linking to related content with authority, you also make your own content more valuable.
You also give a signal to Google in which category the search engine should place your content. Finally, by linking to others you can obtain links back to your content in an accessible way. Because you can bet that they see in their statistics that you are sending traffic to them.
Of course you have to pay attention to what you do. A link from a sales page to your direct competitor may not be useful. But a link in a blog article to a consumer test or an interview in a newspaper is often a powerful link that will help you rank better in the search engines.
Pro tip: it also applies the other way around: a link to a weak or even spammy website can also harm your website.
Example of this SEO tip
In this article, I link myself to authoritative SEO sources: Neil Patel, Brian Dean, Yoast. By linking to these resources, which in Google's view are well known for important search terms, I add more value to this article.
As a result, Google will ultimately appreciate this article better. What are the possible sources in your own field?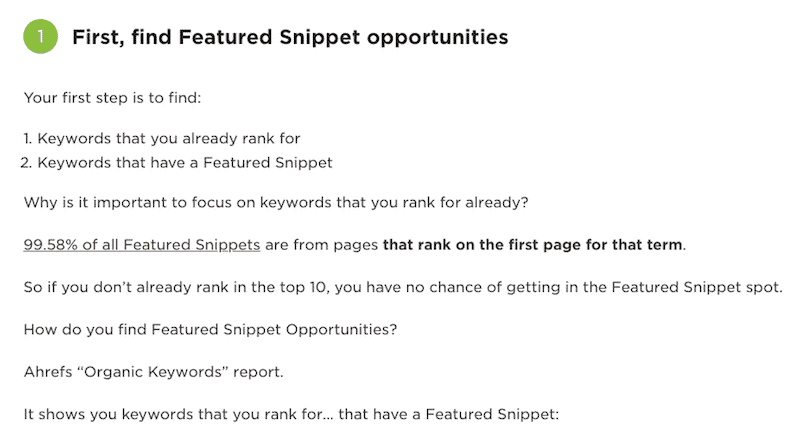 12. Link to your own related content
In addition to external links, internal links are also of great importance. Provide a good site structure where you know what your most important pages are (the so-called cornerstone content ). Where possible and relevant, link to this most important content on your website. This way you can point out to your visitors and Google what content you cannot miss on your website.
In addition to links to other relevant articles on your page, you can also link to content further down the article on the same page. This is especially useful if you are writing a long article, such as this article (see below under anchors in your text ).
Example of this SEO tip
In addition to manual links to other pages, you can also install a plugin that creates links to related content. This way you let visitors view more pages of your website and they stay longer. This is beneficial for both your appreciation by Google and the building of your brand.
13. Invite other websites to link to you
It's true. Backlinks from trusted websites to your website are still one of the most important ways to secure a top ranking in Google.
But you already knew: it is not easy to collect good links. That costs blood, sweat and tears. Yet that is precisely what you should pay attention to.
An overview of some clever ways to get high quality backlinks to your own site can be found in this blog post from SEO specialist Brian Dean .
Some of the successful link building methods that Brian suggests (so this isn't like most link builders do!):
The Skyscraper tactic, where you make the current search results for your term much better and more extensive.
Sign up as a resource for journalists (in the English-speaking world they have HARO – Help A Reporter Out , but unfortunately I haven't seen a good Dutch alternative yet).
Go after dead links and report them to the website administrator: the idea is that you then pitch your own website as an alternative.
Ask administrators who have unsolicited text or images taken from your website (that happens all the time, believe me) to link to you as the source.
Example of this SEO tip
With my articles on doyoucopy.nl I managed to obtain some interesting links. All the more reason for you to finally get started blogging next year !
Checklist: regularly send an interesting and newsworthy press release to professional media in order to get links to relevant content on your website in a 'natural way'.

Other ways to get links are by conducting research or by taking and publishing photos and infographics about your topic.

Finally, don't underestimate the power of comments on other people's articles. This way you can easily focus attention on your blog or website.
14. Use text, images, infographics, videos …
Good content is of course more than just text. Much more. Earlier I talked about images that you should optimize. But you actually have to enrich your articles even further with other forms of content.
This is how best to use quotes, infographics, videos, social media and all kinds of resources in your article to make it a truly valuable resource.
This not only makes your blog post appear longer and more impressive and you make it more visually interesting, but it also really adds value. Especially with videos you can significantly increase the time that visitors stay on your page.
It is best if you can create infographics and other materials that others can take over (where they should link to your website), but you can also use media that you find elsewhere on the internet.
Example of this SEO tip
For an example of this SEO tip, just scroll through this blog article! And also take a look at this infographic from Backlinko (you will also find some of the tips from this article):
15. Make sure you have (and keep) insight into the statistics of your website
If you have no insight into the statistics of the website, you cannot actually make well-founded choices for improvements.
All major SEO improvements you want to make to your website start with an excellent understanding of which pages are doing well in terms of visitors, time on the page and bounce rate . And this is precisely different for every website.
Do you not yet have reliable data on which to base your conclusions? Then I advise you to add the Google Analytics code as soon as possible.
Example of this SEO tip
Thanks to the statistics from Google Analytics, I know, for example, that my website does best during office hours. But I also know which blog articles are popular and which content is languishing.
16. Add lists and headings
Do you see that this article is one big list? Fortunately, I also added several lists and subheadings, otherwise it would have become quite unreadable.
By including lists in the article and adding headlines with the most important keywords to the article, I make it a lot more attractive to both people and search engines.
Pro Tip: Make sure you have enough white space and try to keep attention through attractive layout and cleverly placed images.
Example of this SEO tip
Below you can see an example of my Italy blog. I use plenty of white space, subheadings, bold text and lists. That breaks up the text a bit and makes the article nice and readable. People and search engines love that.
17. Provide anchors in your text
An anchor or – in English – anchor is a link to a place on the same page or in the same document. These anchor links are useful to the user as you can use them as a table of contents.

You can see an example of such a table of contents at the top of this article. A visitor can view the table of contents and scan whether there is an interesting topic that he or she wants to read immediately.
Without such a table of contents, a visitor sees the article and can decide to leave because it is too much text. Ideally, he will save the article through Pocket for later reading. 
In the worst case, it never comes back and the visitor turns into a bounce , which is not good for your ranking in the search results.
But there is another advantage to using anchors . And that of course depends on the first advantage. Because what is good for the user is good for the search engines. These links on the same page are regularly shown by Google in the search results as so-called sitelinks.
Below the standard search result, another list of links appears that the user can click on to go directly to that section on the page. It goes without saying that these sitelinks make the search result stand out, resulting in a higher CTR .
A big, cool SEO tip!
Pro tip: You can create a table of contents manually, but it works as fast if you use the plugin Table of Contents Plus (TOC +) for WordPress. All headings of your paragraphs will then automatically appear in a neat list with links above the first subhead of your article.
Example of this SEO tip
For example, the sitelinks in action can be seen in this excerpt from the Google search results page. Google has taken the anchor texts from my article about writing a monster blog and shows them in the search result.
18. Search intent: write for people, not search engines
In addition to providing truly valuable content and Expertise, Authoritativeness and Thrustworthiness in 2020 and beyond , this SEO tip is probably the most important.
After all, you don't write for a machine, but for a person of flesh and blood. You want your texts to solve something , to evoke something , to encourage action . That they really are a valuable addition to your website.
Texts that are only written to attract as many visitors as possible are of no use to you in the long term. Unless it is a first step towards a purchase .
In 2020 it is therefore more than ever about search intent . What exactly does the user want with his search query?
Sometimes that is immediately clear. If someone searches for 'copywriter rates', he wants to get an idea of ​​what it costs to hire a copywriter.
The most obvious and helpful content in this case is a clear table with rates for different copywriting services.
But what exactly does he want when he searches for 'copywriter'? Does he want to know what the term means? Would he perhaps want information about the copywriter profession? Or does he still want to hire a copywriter?
It is immediately clear when someone searches for 'buy watch'. And even more clearly if someone searches for 'buy gold watch Cartier'. But what if the search term is just 'watch'?
And when someone googles 'houses', what does he mean? Does he want to buy a house? Is he looking for information about the municipality of Huizen?
With thorough research into competition and keywords, you can find out what your potential customers really want.
Google not only sees a search term, but it increasingly knows what the search intention (buy, navigate, information) of the user is. Based on previous searches, for example. But also based on what others have searched for and what they clicked on.
And Google only wants the very best results.
That is still the business model of Google: the best result for the user (otherwise we would all be using Bing in no time!).
So especially as a person, look at what you write and have written. Be honest:
Does it match the user's search intent?
Is your content the best content available in this area?
Would you be happy if you found your content?
You can make it easy for your website visitors and yourself by asking a short question via a tool like Hotjar ('were you looking for this?').
Your goal is to fully match the search intent of your potential customers with the content you create.
Pro Tip: See what's on the first page in Google for the search term that is important to you. Analyze the results: are they mainly manuals, are they lists, are they personal blogs, are they examples? Chances are that you will meet the search intent if you cast your article in the same shape.
Example of this SEO tip
While doing keyword research, I discovered that there is a relatively large amount of search traffic on the combination of 'vision' and 'mission'. While there were many sites that gave a definition of these concepts, few sites gave concrete examples. Or just the examples that everyone knows.
When I did more research, I discovered that users mainly want to get examples of good missions and visions.
I am making an article to which I added a large number of examples of missions and visions . That article managed to climb to the top echelons of the search engine in a short time.
Pro Tip: Take a critical look at older articles on your website that scored well in the past, but have now slumped in the rankings. Could the article be less responsive to the user's intent? With a few small changes you can get the article back on the first page in Google!
Conclusion: Best SEO Tips in 2020
If you've gone through the list above, you'll agree that the entire SEO world has shifted from quantity to quality in recent years .
Just think: what was the last time you clicked through to page 2 in Google? According to recent studies, less than 1% clicks through to page 2 . Essential to obtain a position on the first page.
Especially since the trend seems to have seen even more clicks on the first few search results in recent months, as shown by recent CTR data from Advanced Web Ranking.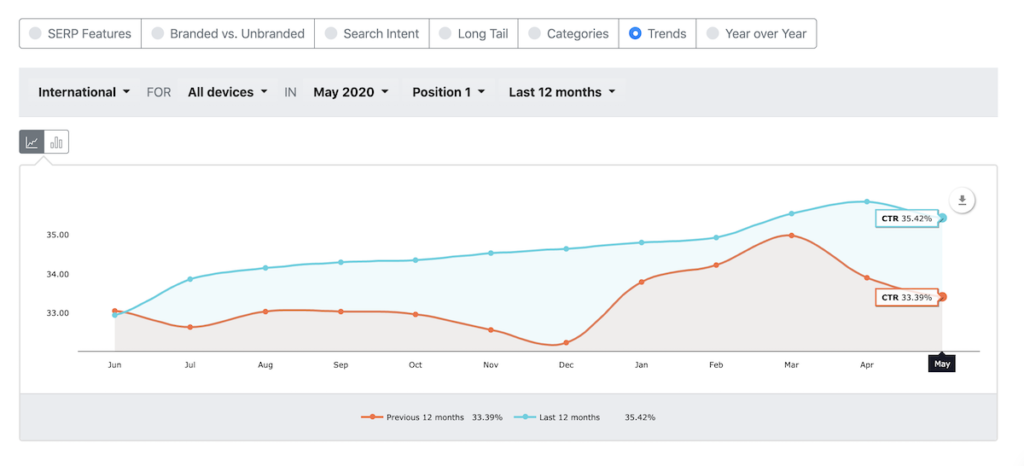 Today it's all about – in the words of Google itself – Expertise, Authority and Trustworthiness (EAT).
Clearly, building an expert , authoritative and reliable brand takes time and money. There are no real short cuts anymore.
Maybe bad news for those looking to get a quick hit with some SEO tricks. Building a brand on the internet is exactly what it has always been in the offline world: a slow and laborious process.
But the good news, of course, is that once you conquer the hearts and minds of your target audience, you can hardly be beaten out of Google's top positions.
So:
Rather a few blog articles on your website that contain a lot of information and are useful ( monster blogs) than hundreds of blogs of which there are already so many on the internet.
Better to invest (in time, effort and / or money) in a single, high-quality backlink than 1,000 backlinks from dubious home pages or moribund blogs.
Make sure that you become the authority in your field (or a niche thereof) through your blog articles and the other content on your website.
Always do keyword research before writing new content , but don't focus on a single keyword for a page.
Use a smart SEO tool like KWFinder to come up with the best new content ideas that will drive your website into results.
Correct or remove content that does not meet the highest quality guidelines (be extra critical of your own content!).
Your site itself just has to work well, look well-organized, be pleasant to navigate and be super fast (think:  mobile first ! ).
Create content with expertise, authority and trust. If necessary, hire knowledge and expertise that you do not have.
If you follow all of the above SEO tips, I guarantee that you will create better content that attracts more visitors , ensures more conversion and ultimately improves your results spectacularly .
Sources: neilpatel.com , backlinko.com , yoast.com , moz.com , semrush.com , Photos: Pixabay and Unsplash.