There are two categories of people who ask about a professional SEO or SEO expert. The group that wants to be trained in SEO and become a professional SEO and eventually work in this field, and the second group that wants to hire a highly specialized person for their SEO site . In this article, we have done our best to provide appropriate answers to the questions of both categories.Text reading guide
Who is a professional SEO?
How to become an SEO expert?
What should a professional SEO know?
Familiarity with the basics of SEO 
Get 5 SEO Keys
SEO practice and repetition is essential for an SEO expert
To become an SEO expert you have to test to learn
 Strategies and tools needed by an SEO expert
How to know an SEO expert?
What should we consider to hire a professional SEO?
How much does it cost to hire an SEO expert?
Who is a professional SEO?
A professional SEO or SEO expert optimizes your site to achieve the best ranking in search engines. In other words, an SEO expert is someone who gets more traffic to your site.
They find the most relevant and popular keywords that are relevant to your industry, and by adding these words to the content of the website, they help the search engines display your site for user questions. An SEO specialist can work in digital marketing companies or as a freelancer.
Most SEOs have a degree in marketing, but because there is no field in this field, anyone can become an SEO expert with proper studies, practice and repetition. You can try to learn SEO by participating in online classes. A successful professional SEO needs high analytical power and the ability to research and search on the web to be able to better understand the customer and offer the best optimization method.
How to become an SEO expert?
There is no other way to become an expert in SEO science than studying this science in universities. You can walk the path of SEO with online studies. Read articles and books related to SEO. You can become an SEO expert using the following methods. The point here is that in order to become an SEO expert, you need to gain enough experience and information in all areas of SEO. And you can not consider yourself an SEO expert just by studying one part of SEO .
– Full familiarity with search engines
– Participate in SEO training courses – Learn SEO
by optimizing your site
– Working in a digital marketing company
– Learn SEO on the job (SEO someone's site)
– An SEO certificate Get online
What should a professional SEO know?
An SEO expert should know more about optimizing a site than writing the best meta tags and choosing the right title for the content. An SEO expert should not only be proficient in the basics but should also have the necessary knowledge in areas such as writing and website design. An SEO expert should have the following skills.
Talent to find keywords with low competitiveness and high ranking power
Understand the basics of HTML
Know which parts of the site to use keywords
Proficiency in visual content such as photos, videos, infographics
Dominance in linking to important pages
Understand how SEO techniques affect site rankings
Necessary information about SEO trends and updates of Google algorithms
Expertise in using tools used in SEO such as Webmaster, Google Analytics, etc.
The power of competitor analysis
Here are some steps you can take to begin the process of preparation for mediation.
Familiarity with the basics of SEO 
In this section, we bring you the content that every SEO expert needs to be familiar with. These include HTML performance, search engine performance, and the most important SEO factors for ranking in 2020. Every SEO must first learn these concepts well in order to move on to more specialized areas such as link building and mobile optimization.
Familiarity with search engine performance
How do search engines work? This is the first question that you as an SEO expert should be able to answer. To get the necessary information in this, read the following article in full and come back to us. 
Are you back? Did you learn how Google answers questions? Now it's time to move on to the next episode to become a professional SEO.
Understand the importance of Google ranking factors
The next thing you need to learn about ranking factors in Google algorithms . Google uses 200 SEO factors in its algorithms for ranking. You may be scared right now about how you can learn these SEO factors, but I tell you not to worry about this story because most of these factors are different ways of measuring three things: relevance, credibility and quality.
– Relevance means how much information you have on the page matches the answer that the user is looking for. For example, if a user searches for the word "red shoes", all the results that Google brings to them are about red shoes, not red clothes. If you put a red dress purchase page on your site with the keyword red shoes, it means that you have not observed the link in your content.
Credibility means how much Google can trust your page. This trust is done by reviewing your links. The more links your page receives, the more credible it is in the eyes of Google. (Important Note: Some people turn to black hat SEO techniques to get more links . This will not only jeopardize your reputation but you will also be penalized by Google.)
Quality depends on several factors, including your content, reputation in the virtual world, and how the user interacts with your site.
Learn the basics of HTML
Do you have to be a professional coder to be an SEO expert? No.
Do you need to be familiar with the basics of HTML? Do not doubt.
Google does not see your site like humans, but your code.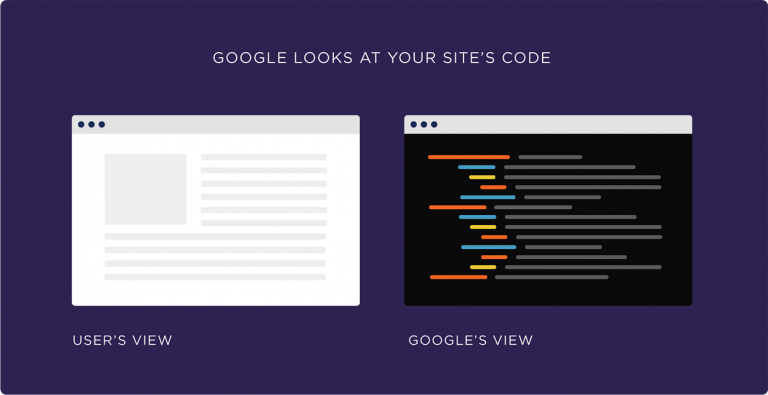 And if you do not have any information about the code, you can not optimize your site properly. If you do not have any information about the code and encounter a technical problem, you will definitely be confused. But with a basic understanding, you can make optimization easier for yourself.
Get 5 SEO Keys
If you really want to become an SEO expert, you need to know all about the 5 golden keys to SEO. The more information you get in these 5 areas, the more successful you will be.
Find and choose the right keywords
Keywords are the first step in any SEO campaign. If you choose the right keywords, you will see your site at the top of Google results. 
Content marketing
Content is one of the most important parts of a site. No SEO training can be complete without content marketing. Because in 2020, it is impossible to rank without great content. The study, content marketing all necessary topics to learn in this regard. 
Internal SEO
In the past, you could have been on the first page of Google by adding keywords in the text , but today, due to the intelligence of Google's algorithms, these methods are no longer responsive. You still have to use keywords in your texts but this is only part of internal SEO .
Technical optimization
Technical SEO is one of the parts of SEO that is underestimated. SEO is one of the most important part of any website. But this is especially important for large sites with thousands of pages (such as shopping sites and news sites).
Link building
The probability that you will be part of the results of the first page of Google without link building is close to zero. This will remain the case in the coming years. That's why any SEO (even someone who does technical SEO or optimization of your content) should be skilled in link building.
SEO practice and repetition is essential for an SEO expert
You can read books on SEO every day or read online articles, but to become an SEO expert you have to do SEO practically. There are 3 ways to practice SEO.
1. Do your SEO.
This is one of the best ways to become an SEO expert because you can make various changes to your site at any time without anyone's permission. You do not need to consult with your boss or client to add a photo or article.
Also, when you work on your site, you will clearly see the success and failure factors. Things like social media, email marketing, writing duplicate content and ….
2. Do SEO for a customer
This may seem a little strange to you. Why should anyone hire an SEO for a site?
This is a good question. And there are three reasons.
– The fact that you have the necessary studies on SEO means that you have more information than 90% of small businesses.
SEO is time consuming and even if your customer has enough information about SEO, they will most likely not have time to implement this information.
– You will work for the first customer with very little (or even free) money. And that reduces the stress of succeeding in your first step.
3. Work in a company
Working with a company is a great way to learn practical SEO. One of the positive points of this method is that you work with a large number of SEO experts and you can get the necessary information more quickly.
To become an SEO expert you have to test to learn
All SEOs have one thing in common. They are always testing. Of course, remember that SEO testing has its own points. So when you are testing SEO, pay attention to the following points.
You are not always the cause of change Google is constantly changing its algorithms. For this reason, in some cases, the rise or fall of your rank may be due to changes in algorithms. That's why always look for great consistent results. The bigger the results, the more likely you are to have caused it. Repeat what you did on several more pages to make sure you were the reason for the change in your rankings (content optimization). You are.
What can be tested in SEO?
In fact, you can test all SEO items. But the easiest things you can test
– Optimize keywords for title tags
– Optimize content (produce different content such as regular content and how to do content …)
– Optimize content length
– Internal link building
– External link building
If you want to be more advanced, you can test on different link building techniques, paid social media ads and search target.
 Strategies and tools needed by an SEO expert
Now you are like a football player who has strengthened the rules of the game, how to pass and your endurance, but in order to become the best, you must also learn and use basic techniques and various tools.
Google Analytics
Learning Google Analytics is important for two reasons.
1. With this tool you can measure your success and failure
2. Helps you find different SEO opportunities. 
SEO Audit
In a flawless world, the site you are optimizing has no particular problem, and with a few small changes, you can bring this site to the highest rank. But you live in a real world and in this world your site is likely to have problems such as technical problems, duplicate content, Google penalties and inappropriate user experience and ….
You can find these problems by carefully examining your site (SEO Audit) and do your best to solve them.
User experience
User experience is not a direct factor in your site ranking but it indirectly has a huge impact on your site. For complete information about user experience, I suggest you read proseo.expert user experience collection .
SEO tools and software
To be an expert in SEO, you need to learn how to use SEO tools and software.
Local SEO
If you provide SEO services to a company, you should also know about local SEO as most of their customers will be local. (For example, you are providing SEO services for a dental site.)
Competitors analysis
Competitive analysis is simply the reverse engineering of the ways in which your competitors receive links. By looking at how successful they are in this area, you too can strive for a better position in search results.
International SEO
If your target market is more than one country, international SEO training is vital.
Optimization for mobile phones
After updating the Mobile First Index algorithm, optimization for mobile phones is a must. Every day more and more users do their work with mobile phones instead of using computers. Your site must be optimized for the mobile user otherwise you will lose a lot of traffic.
An SEO expert is always up to date
SEO is always changing so if you want to be a professional SEO you should always be training SEO. Follow the new trends and use them on your site. For example, use voice search, video SEO, podcasts, etc. on your site.
If you want to identify an SEO expert in this article, you need to know what to expect when hiring. But you can read more about this part of the professional SEO discussion by reading the following.
How to know an SEO expert?
There are several ways to identify a professional SEO, including his or her SEO portfolio, the current state of the customer site in the online marketing competition, and the experience and skills of the SEO. A SEO should always be updated with the latest Google algorithms and keep their knowledge up to date as the world of the Internet is changing and evolving daily. In addition, a professional SEO must have the technical knowledge and ability to perform internal and external SEO techniques on the site.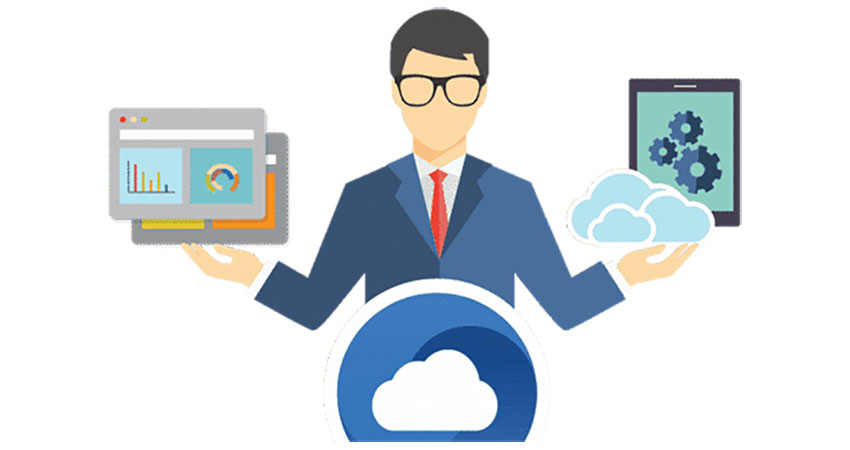 What are the duties of an SEO expert?
An SEO expert must have a lot of expertise to be able to make your site SEO professional. These specialties are like working and managing content management systems. In addition, there are other skills that can be mentioned:
Develop different strategies to increase the site ranking in search engine results
Research keywords for use on the company's website and ads
Set measurable goals that reflect an improvement in the efforts of the marketing team
Monitor daily performance metrics to understand the performance of SEO strategies
Communicate effectively with other marketing professionals to align goals
Communicate with other marketing officials to review SEO strategies
Generate quality and first-class content including blog posts and description pages
Update website content and links to get maximum optimization and ranking for the site
Importance and recognition of effective parameters in external SEO on the SEO site
Use social networks purposefully to improve SEO
Use window, click and banner ads
Use video and podcasts to improve SEO
In addition to being a professional SEO to do your SEO professionally, you should always keep your knowledge up to date, you should combine different methods to get better results and SEO your site. Remember not to be fooled by words like  guaranteed SEO in a month. 
What should we consider to hire a professional SEO?
To hire a SEO , you need to be familiar  with the basics of SEO so that you can determine if the person you are looking to hire is qualified enough. Be sure to read the basics of what SEO is all about. Once you have information about SEO, apply for a job SEO. You should also consider the following when hiring a SEO:
Check his knowledge and skills
Pursue at least one individual SEO project
Prepare questions about SEO techniques used by SEO
Request SEO expert analysis from your site
Review of black hat SEO cases by an SEO expert
You can contact Puneh Media experts to hire an SEO expert.
How much does it cost to hire an SEO expert?
This is one of the questions that comes to mind when you decide to hire a person or company for your SEO. SEO price Depending on the experience of the person you hire, the services that this person will provide to you, the competition in your field of work will be determined. You can find out more about this by checking the tariff of proseo.expert SEO site .